From retail and corporate banking, to crypto and blockchain, Calgary's fintech sector shows no signs of slowing down.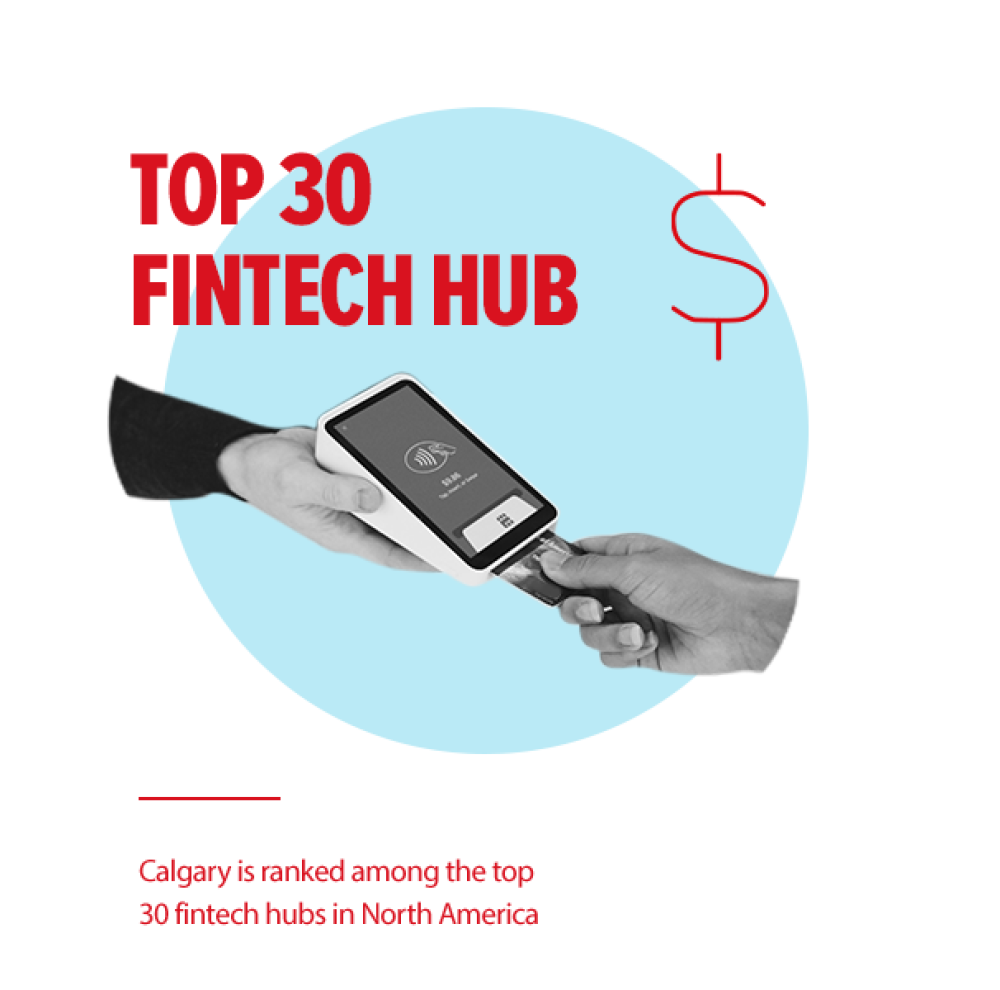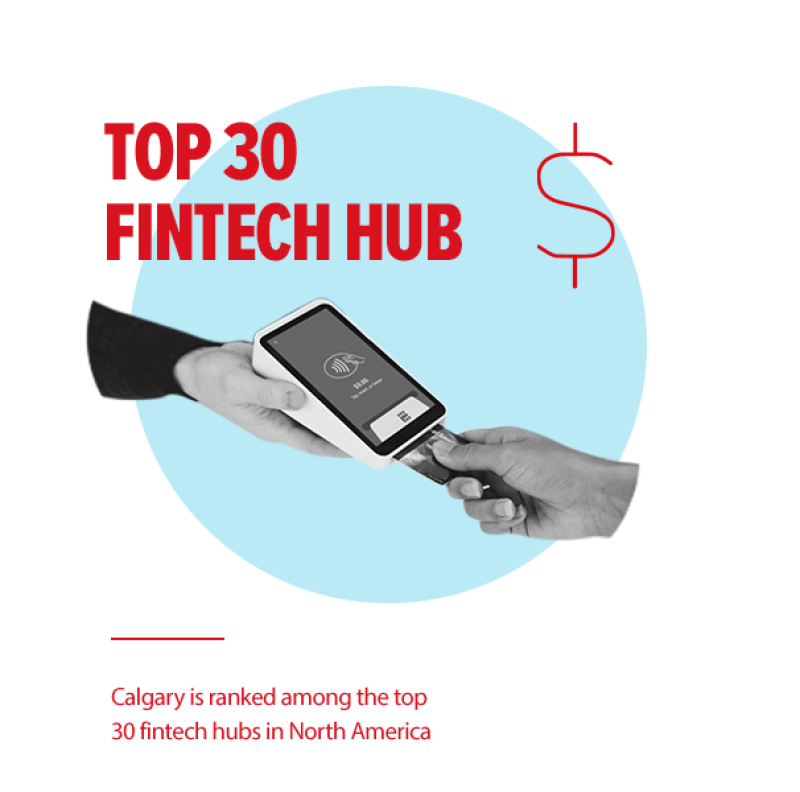 A centre of
fintech
Calgary is home to 80% of Alberta's fintech firms with expertise across the spectrum – paytech, blockchain, bitcoin, crypto, wealthtech, insurtech, regtech, crowdfunding and more.
Shareworks
When home-grown fintech firm, Solium Capital (now Shareworks), was acquired by Morgan Stanley for more than $1 billion in 2019, it spoke to the game-changing companies emerging in the financial services sector.
Read Full Story
ATB 
Alberta-grown ATB Financial is not your average bank. It is on a mission to create positive change for Albertans. Through a combination of Applied Labs and Research & Development, they push the boundaries and bring research to production quickly for customers and team members.
Learn More
Benevity
Founded in 2008, Benevity is another Calgary unicorn success story. The company hit the esteemed milestone with an investment deal with U.K.-based investment company Hg for $1.1 billion USD
Learn More
Investing in digital transformation
With a growth projection of 11% year-over-year, Financial Services' digital transformation (DX) spend is projected to be $1.5 billion in Alberta by 2024. See how financial services is leading digital transformation on our DX spend dashboard.
Learn More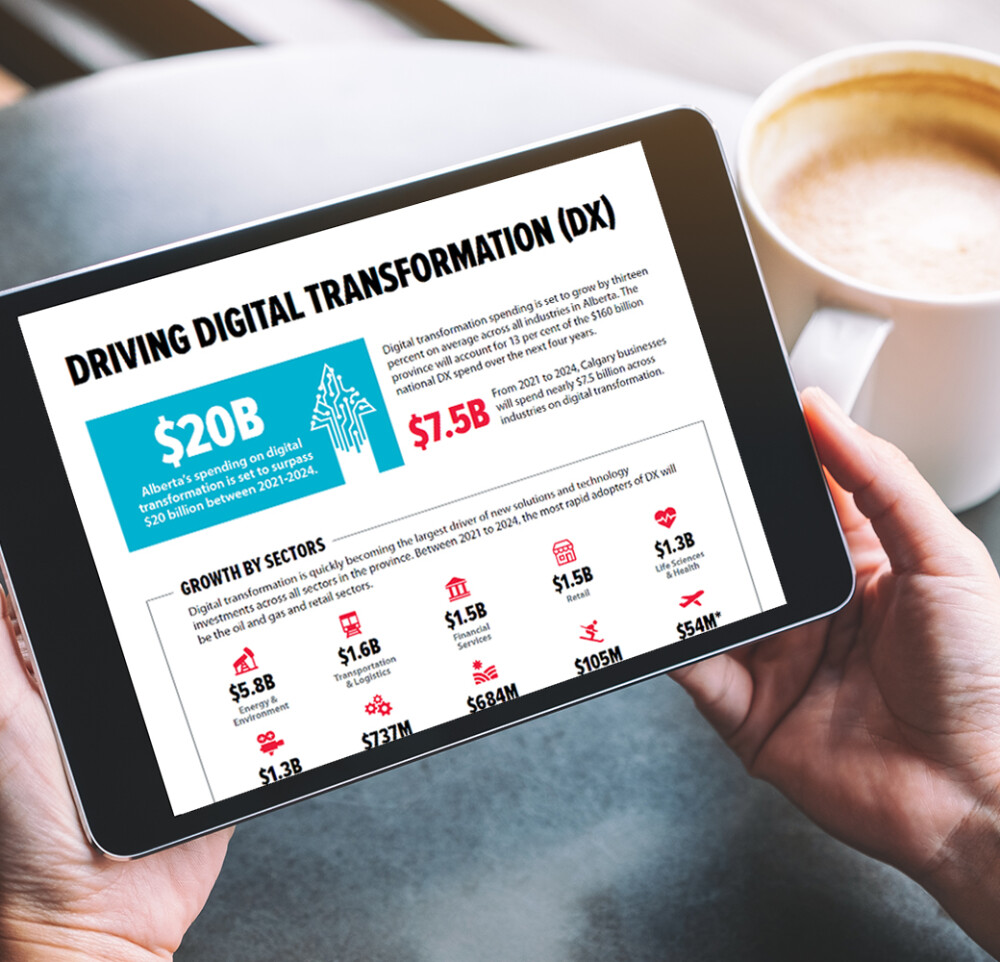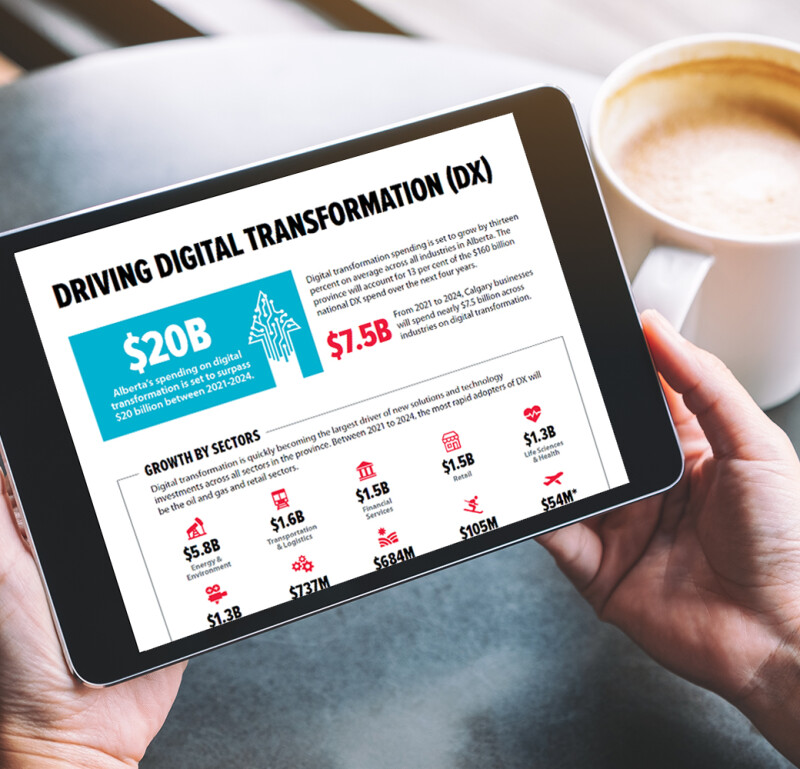 Calgary is an opportunity-rich city.
Our interactive investment map highlights the foreign direct investment (FDI) that has taken place in the Calgary area over the past 6 years.
Explore Investment in Calgary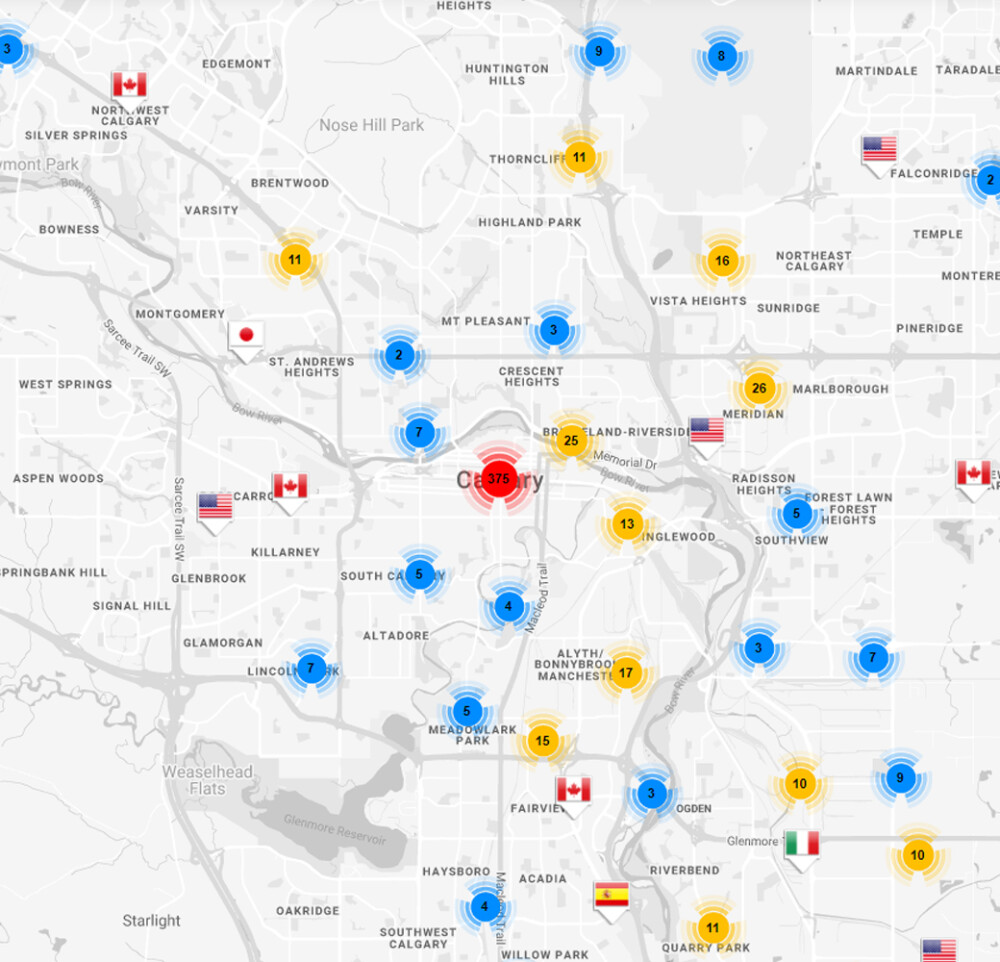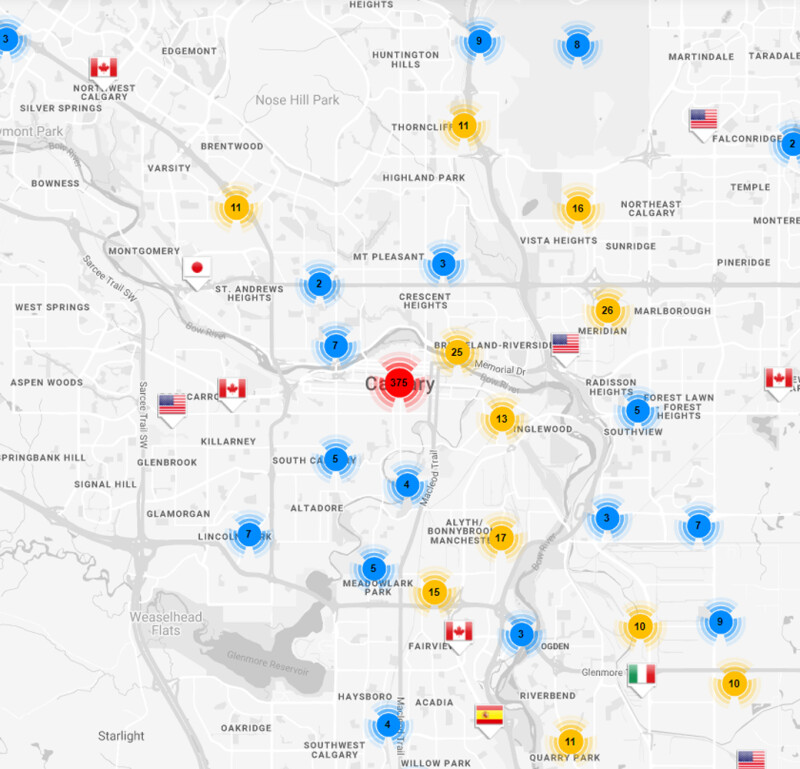 CALGARY'S
FINTECH

SECTOR

Fintech firms are disrupting our traditional industries such as energy, transportation and agribusiness, as well as the financial services sector.

150+ fintech startups, 28 co-working spaces, and 45 incubators and accelerators are supporting the growth in Calgary. Explore what firsts Calgary has claimed in the fintech sector thanks to the disruptive and innovative nature of our city.
BIOMETRIC BANKING
Calgary is the first in Canada to deploy biometric banking.
REAL-TIME BLOCKCHAIN
Calgary was the first to send a real-time payment internationally using blockchain.
Financial Services Robot
Calgary was the first in Canada to integrate a robot into customer service in financial services
ENERGY BLOCK EXCHANGE
Calgary is the first to globally to make oil and gas royalty blockchain transactions on Energy Block Exchange.
Calgary Digital Dollar
Calgary is the first city in Canada to create its own digital currency.
Want to learn more? Get in touch
Contact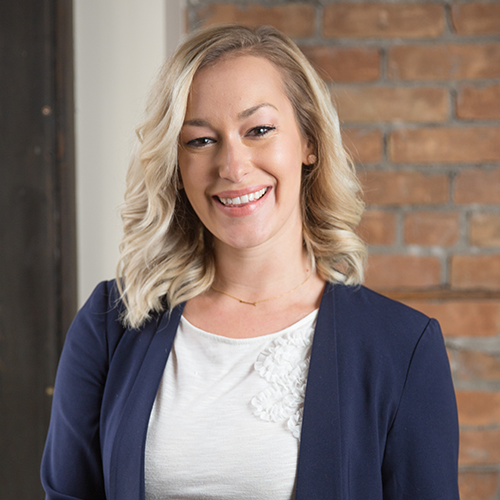 Chelsea Hallick
Business Development, Enterprise Technology