Alberta is home to Canada's largest and only province-wide, fully integrated healthcare system, serving a diverse population of nearly 4.6 million patients. This unified system allows for streamlined access to high quality, robust patient data. Precipitated by emerging local companies and highly skilled talent, investors have an opportunity to be part of this dynamic and growing sector developing products and services for world markets.
Leading the way
Calgary is home to more than 120 life sciences companies from emerging startups to established publicly traded firms. With this critical mass of research, technical talent and expertise, Calgary is leading the way in addressing global health issues.
Driven to create the future of health
Calgary is home to world-class research and treatment facilities.
Alberta Health Services programs and services are offered at more than 900 facilities throughout the province, including hospitals, clinics, continuing care facilities, cancer centres, mental health facilities and community health sites.
The University of Calgary is a top 5 research university in Canada for sponsored research funding and is leading innovation in precision oncology, precision diagnostics, biomedical engineering, microbiome and neuroscience.
Calgary's life sciences ecosystem
Learn how our unique strengths are positioning Calgary at the forefront of a thriving life sciences ecosystem.
Download Report
Download Fact Sheet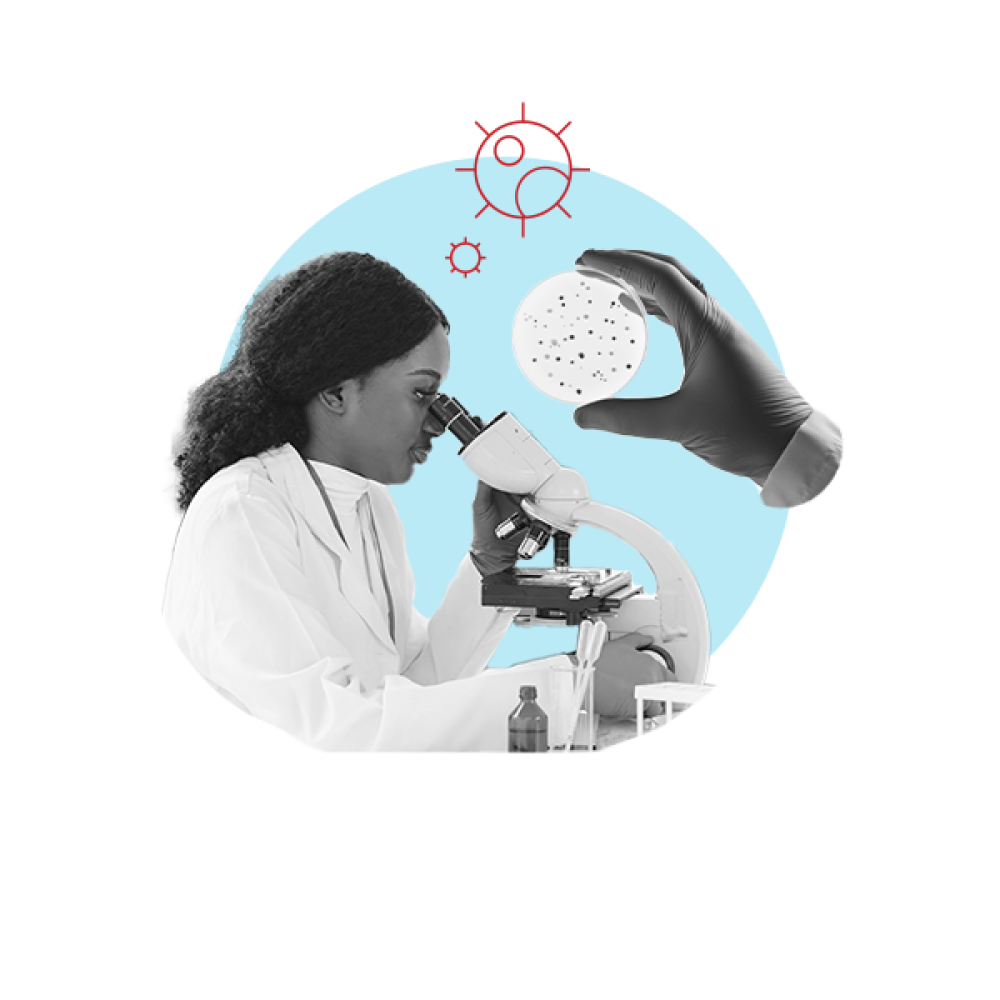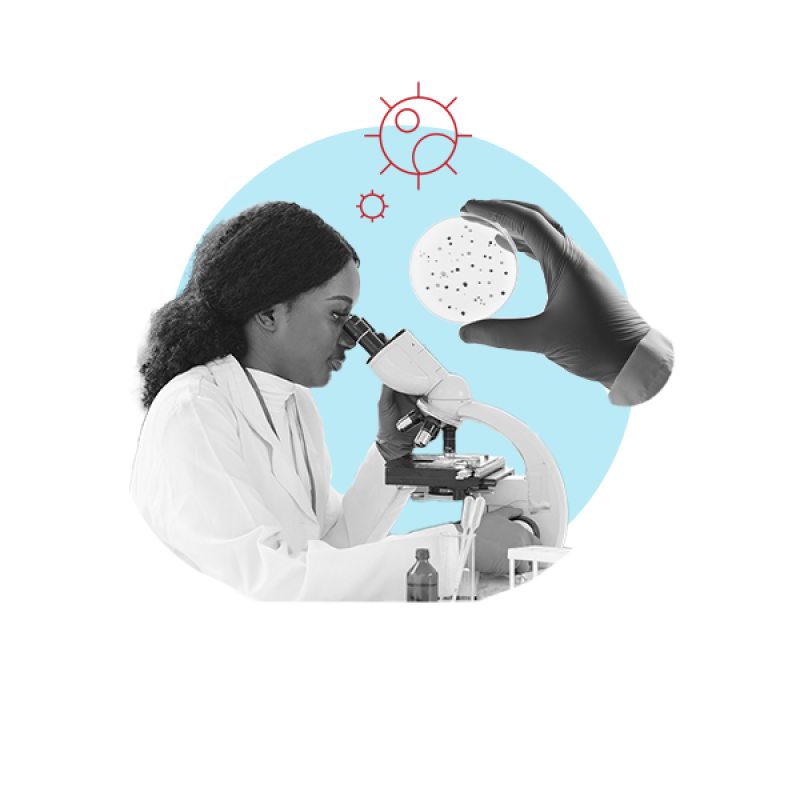 Growing Calgary's Life Sciences Ecosystem
The Life Sciences Innovation Hub
The Life Sciences Innovation Hub at the University of Calgary supports research-intensive companies to deliver commercially-viable products and services to market by providing access to infrastructure, expertise and startup services. It features 35,000 square feet of wet and dry lab space, access to equipment, and trained technicians and equipment calibration.
View Website
Biohubx
Biohubx is a not-for-profit entity that provides mentorship, resources and space to create a supportive environment for scaling health ventures while providing a de-risked landing place for companies seeking to enter the North American Market.
View Website
IMPACT Clinical Trials Accelerator
IMPACT is a program for new ventures in the life sciences or biomedical industries who seek to commercialize their health-related inventions, conduct clinical trials and secure regulatory approval. IMPACT is the most efficient and cost-effective research experience on the challenging path to commercialization of health innovations.
Visit Website
Investing in digital transformation
Digital transformation (DX) spend in Alberta's life sciences and health sector is projected to be $1.3 billion by 2024, growing at a compound annual rate of over 12% per year. For example, Alberta Health Services' $459 Million investment into the Connect Care Clinical Information System (CIS) unites date from over 1,300 different systems at over 400 facilities in the province. See how life sciences is leading digital transformation on our DX spend dashboard.
Learn More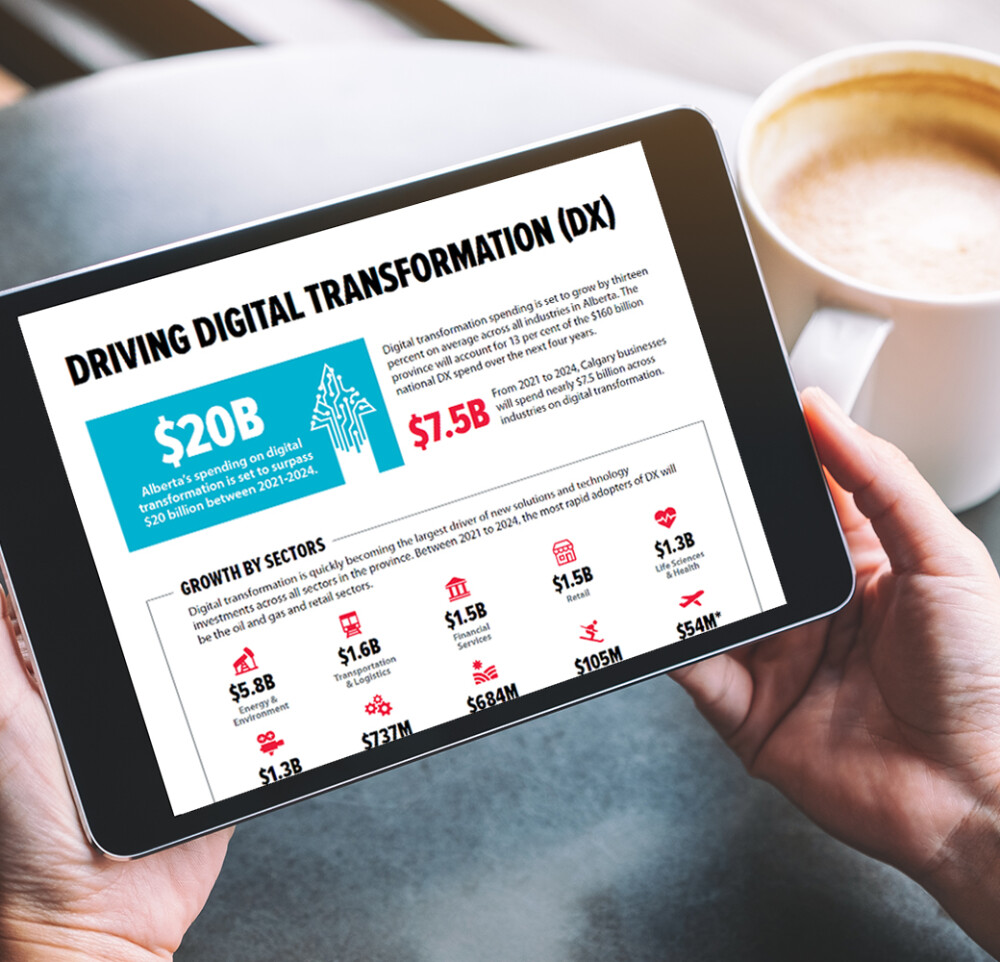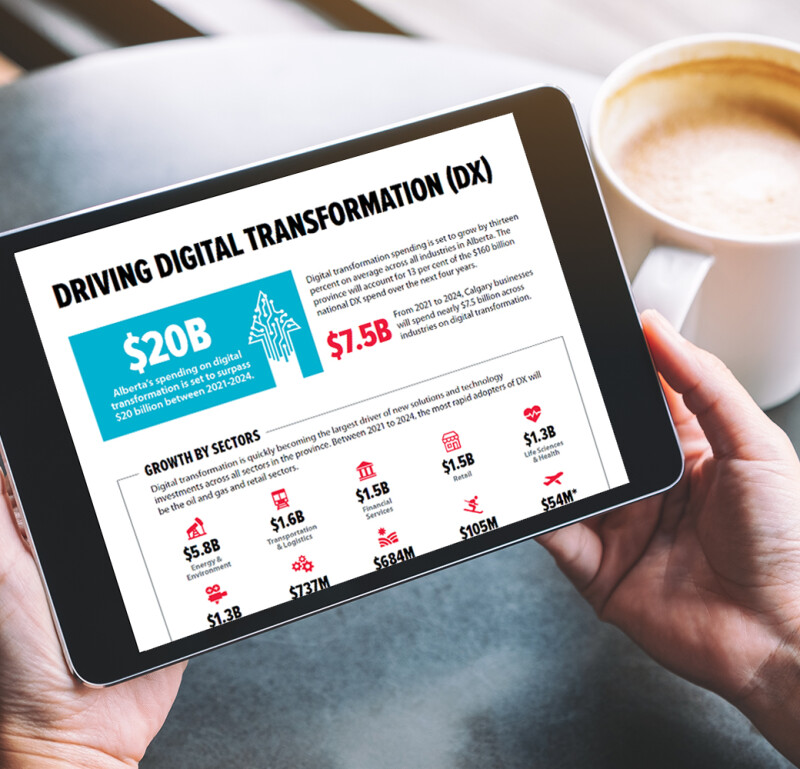 Calgary is an opportunity-rich city.
Our interactive investment map highlights the foreign direct investment (FDI) that has taken place in the Calgary area over the past 6 years.
Explore Investment in Calgary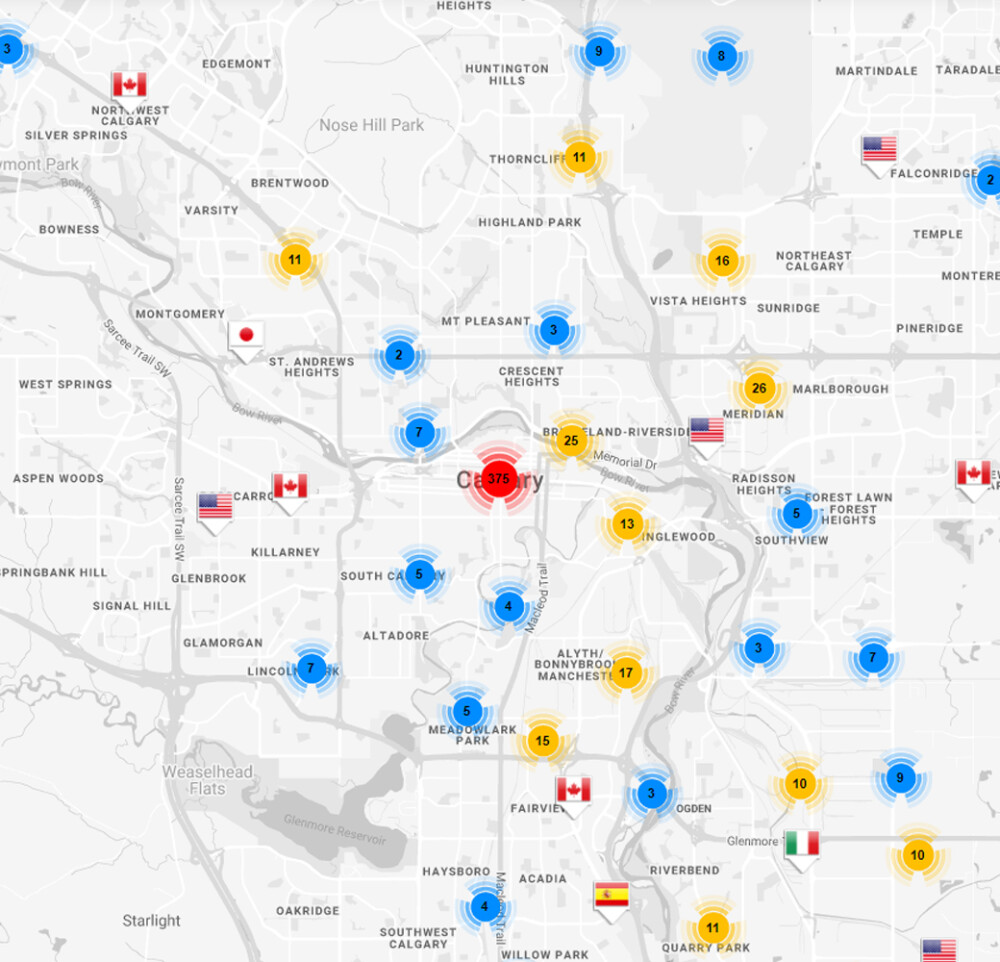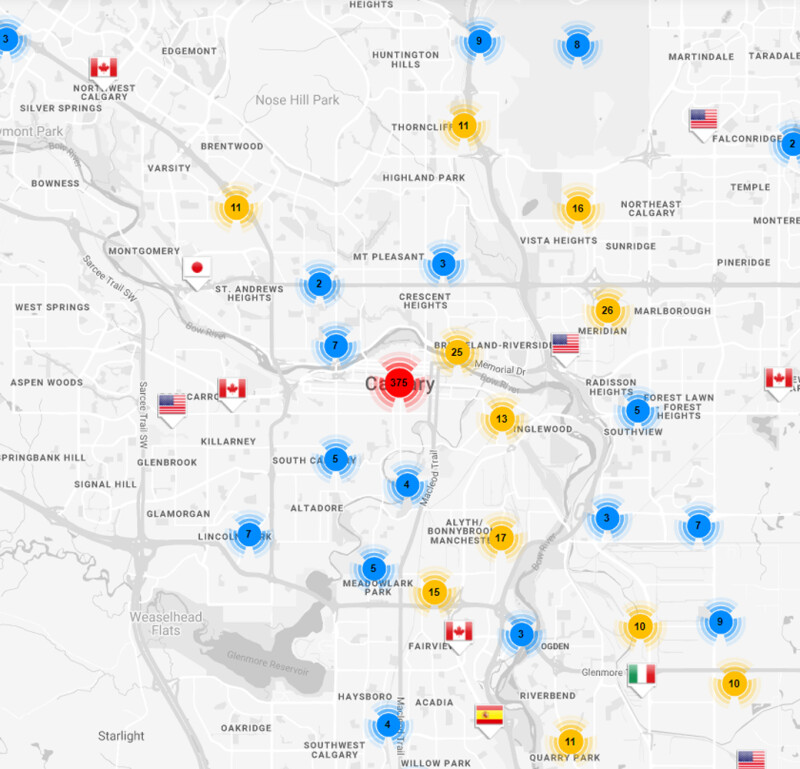 Diagnostics
Alberta's global metabolomics leadership, business culture, and consolidated healthcare delivery offer an unprecedented opportunity to support a vibrant precision diagnostic industry. Alberta has distinct advantages including a single health authority and the largest fully integrated health system in Canada. Strategic clinical networks to drive innovation and its implementation across the health system, advanced and comprehensive health information systems and database assets and world-leading clinical, methodological and analytic expertise.
Alberta Precision Exchange
APEX provides the framework to leverage the unique health resources available in Alberta. This unique healthcare environment can accelerate and streamline the development of new diagnostic technologies by uniting geographically distinct foci of expertise in translational research, business development and healthcare innovation around the common goal of precision health.
View Website
ALBERTA CENTRE FOR ADVANCED DIAGNOSTICS & ADEPT
Access to biological samples, clinical data, clinical expertise, and regulatory support to enable the development and adoption of clinical diagnostic technologies.
View Website
Digital health &
medical devices
Calgary's industry presence of companies developing digital health, health IT, and medical devices is strong with companies in these two categories representing over 60% of the number of organizations in the Calgary life sciences ecosystem. With the demand higher than ever for efficient delivery of healthcare services, Calgary is well positioned to seize the emerging opportunities in the global healthcare industry.
Health Analytics
Alberta Health Services is Canada's first and largest province-wide, fully integrated health system, responsible for delivering health services to over four million people. In 2017, Alberta became the first province to institute a province-wide electronic health record system.
Visit Website
Alberta Real World Evidence Consortium
The Consortium facilitates basic to highly complex RWE studies, generating a wide range of evidence including incidence and prevalence of disease in specific populations, treatment patterns including sequencing, adherence, and persistence, safety monitoring, as well as comparative effectiveness and cost-effectiveness.
View Website
Oncology
Calgary is already a global leader in research and the treatment of cancer. The new Calgary Cancer Centre, set to open in 2023, will increase capacity and add to Calgary's already leading role in cancer services.
Calgary Cancer Centre
The CCC will be the largest comprehensive cancer treatment and research centre in Canada, and second largest in North America once complete in 2023. The CCC, located at the Foothills Medical Centre, will increase cancer care capacity in southern Alberta by consolidating and expanding existing services to support integrated and comprehensive cancer care.
View Website
Big Data in Oncology
Much like Canada's natural resources, health data needs to be mined, refined, and put into a form to be used practically in day-to-day situations. While the fuel stores in Alberta are finite, the abundance of health data and application of that data for payers, health policy decisions and evidence generation are limitless.
Alberta Cancer Registry
The ACR contains information on patients diagnosed or treated in Alberta. Data collected includes demographic, initial treatment, mortality and tumour information. The information based on initial diagnosis and treatment within one year after diagnosis. Treatment data focuses on the occurrence of surgery, chemotherapy or radiotherapy.
View Website
Alberta Cancer Research BioBank
The ACRB collects biological materials from participants as well as cancer-related clinical data. The Open Access Biobank holds donations from over 23,000 participants representing 40 different cancer types. Clinical data is available for all samples and extensive clinical annotations exist for some tumor types.
View Website
Precision Oncology and Experimental Therapeutics
With diagnostic tools that are increasingly discerning and biomarkers that reveal the true nature of each cancer, oncologists can provide patients with tailored therapies, increasing the likelihood of benefit, while avoiding ineffective drugs that may have side effects. One of only three centers of its kind globally, POET is bringing the latest ground-breaking research in the cancer field to Calgary with the integration of microbiome research. Coordinated with the addition of metabolomics, genomics and proteomics, the POET program will lead to a higher degree of personalized cancer care.
View Website
Want to learn more? Get in touch
Contact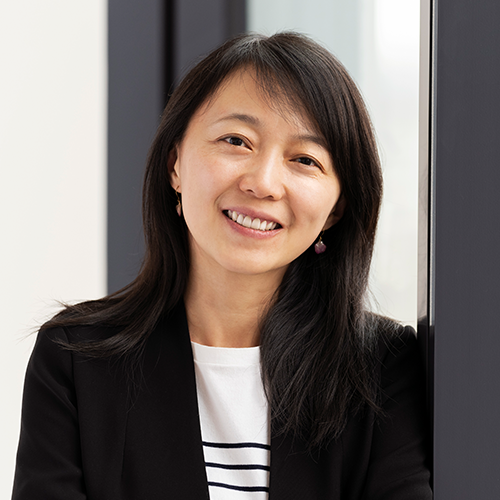 Lin Tang
Business Development Manager, Life Sciences