Calgary-based companies continue to prove they are resilient in the face of challenges and are stepping up to support the community.

Despite the ongoing COVID-19 pandemic and the hurdles it's created for many local businesses, Calgary companies are finding ways to pivot, adapt and expand locally, nationally and internationally.

Here are some success stories from local businesses that are seeing steady growth through the pandemic: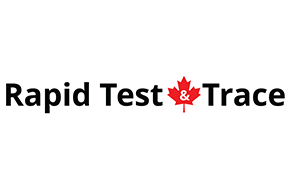 Sandy White and his business partner Adam Singfield noticed a major gap when it came to COVID testing in Canada, so they decided to take matters into their own hands and created Rapid Test & Trace Canada (RTTC).

"We started out as an advocacy group, but we got frustrated with the responses we were getting from all levels of government," said White. "So we decided to do what we could to help protect Canadians and it ended up turning into this business."

The premise behind the company is simple: it provides PCR and antigen tests to businesses and individuals who need it. This could be healthcare workers, travelling Canadians or people working on remote job sites and everyone in between. The tests are Health Canada approved and the same ones being used by health agencies across the country. Alberta is currently the company's largest market.

RTTC also partnered with Montreal-based Go Test Rapide, which offers drive-thru testing. After a successful launch in Montreal, the partners decided to expand nationally. The drive-thru service, called Go Rapid Test, is now offered in Calgary, Banff and Vancouver.

The process for the drive-thru test is straightforward. Customers prepay for the test online, show up at the testing location, are tested by an onsite nurse and then receive their results within 24 hours. Costs vary depending on location. In Calgary, tests cost between $85 to $275.

The Calgary location is performing between 200 to 300 tests daily, with no signs of slowing down. But as the pandemic has shown us, things can change quickly – and White and his team are ready for whatever comes their way.

"No one expected COVID to be lasting as long as it is," said White. "We're really taking it one day at a time. We're expanding the business into testing for events and filming, and we're working on a virtual testing portal. But it all really does depend on what the world ends up looking like a few months from now. We'd all, of course, like to go back to normal, but it's hard to say what the virus is going to do and how we're going to react to it."

You can find more information on the Rapid Test & Trace Canada website.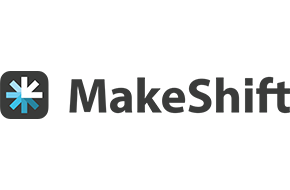 What started out as a solution to nurses' frustrating scheduling system has turned into a platform that streamlines scheduling and makes it easier for employers and employees to communicate changes in shifts.

MakeShift began operating in 2014, when very few web and mobile scheduling services existed. It's since grown to a people-first, easy to use service that makes scheduling staff a pain-free process for companies of all sizes across all industries.

"It's PeopleFirstTM, PainFreeTM employee scheduling at your fingertips. And our clients love it," says Nicole Craig, Chief Product and Operations Officer, MakeShift. "When we started MakeShift, the number one thing we wanted to solve was improving employee communication - as it relates to scheduling. It's so important, especially in industries that have shift workers where schedules are changing constantly."

In the last year, MakeShift has gained clients across North America in industries including human resources, energy and healthcare. Craig says the need for a system like MakeShift has only increased through the pandemic, both for companies and their employees.

"Employees have the upper hand right now, as we deal with a massive labor shortage. They want to have more control over their work-life schedule and have more balance. This also means they want more flexibility and freedom over their work schedules," said Craig.

"Managers are wearing multiple hats right now and doing a lot more with fewer resources. Their companies have changed, there are new regulations, and they need to make sure all their operations are running effectively," Craig says. "MakeShift saves them time and money by providing visibility into all their staffing and budgeting needs. Our service is designed to be a flexible solution for everyone using it."

Whether we're facing a pandemic or not, Craig believes MakeShift will remain an important tool in the workforce. Her hope is that MakeShift will continue to form diverse partnerships across North America and beyond and build an even stronger product that can adapt while helping clients do the same.

To learn more about MakeShift, visit the company's website.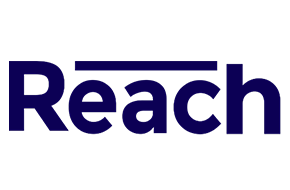 Sam Ranieri didn't know he was about to start a tech company when he first started Reach, which was first known as GoInterPay, back in 2012. It wasn't until two years later, when he realized how many technology issues his company could solve, that he pivoted.

Reach is a cross-border e-commerce platform that helps create a simple transaction process when customers purchase products from online retailers based in countries other than their own.

In 2014, Ranieri says finding local talent was tough, so he spent a lot of time building the company in San Francisco and London. There even came a time when he had to consider if he wanted to keep his company in the city or move it elsewhere.

"Back then, we kept losing talent to the energy industry. But around 2018, things started to change, and there was more tech talent available. This was around the time we started to scale, and I was elated I could grow my company at home in Calgary," said Ranieri.

The company has been growing steadily over the years, but saw an increase due to the pandemic and the amount of online shopping it has led to.

"In 2018, we had about 20 developers on staff. In September, we hired our one-hundredth developer, and we're hoping to hit the 200 mark by the end of 2022," said Ranieri. "When the pandemic started, we saw an explosion of online shoppers and an explosion of more retailers coming online. These were huge positives for us."

In the last 18 months, Reach landed partnerships with major international companies, including DHL and Razorpay.

Ranieri says being a tech company that was so connected already made the switch to remote work easy for his team, with no disruptions in their ability to provide clients and partners services. Ranieri expects a hybrid model when it's safe to return to work and hopes to create a collaborative, innovative workspace in the Edison building, which the company recently signed a leasing agreement with.

It's a lot of success for the company and while supply chain disruptions have been an ongoing challenge, the good news is it doesn't look like it will be stopping anytime soon for Reach.

"The next step for us is really bringing on external funding to help us scale," said Ranieri. "The e-commerce industry has probably accelerated by five to 10 years with COVID, and we're trying to ensure we can keep up. We also want to expand our partner network. Our value-add is being noticed by bigger players in e-commerce and we want to expand into their networks in the next few years."

For more information on reach, visit the company's website.

For more stories about innovative companies in Calgary, visit the Live Tech, Love Life website.