What is Calgary's

Economic Strategy

?

The economic strategy Calgary in the New Economy sets out to achieve an ambitious vision for the city that creates long-term prosperity and opportunities for all. It is a path forward toward economic diversification and an economy that is inclusive and accessible for everyone.

The strategic framework is comprised of five connected key drivers and goals that support a future-proof, sustainable economy for Calgary. Tested against global trends and through future scenario planning, these five drivers must work in tandem to create enduring prosperity.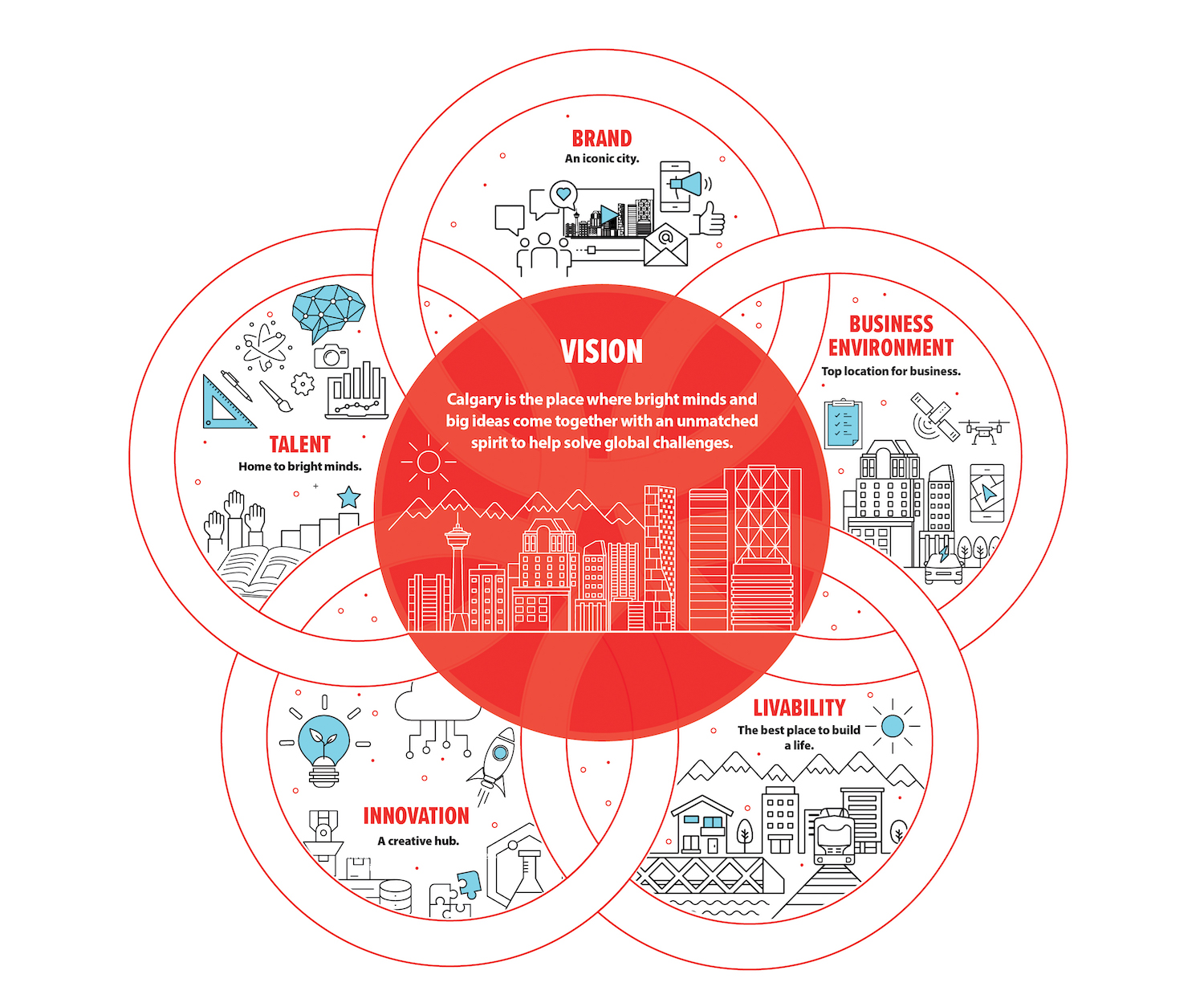 Calgary's vision
Calgary is the place where bright minds and big ideas come together with an unmatched spirit to help solve global challenges.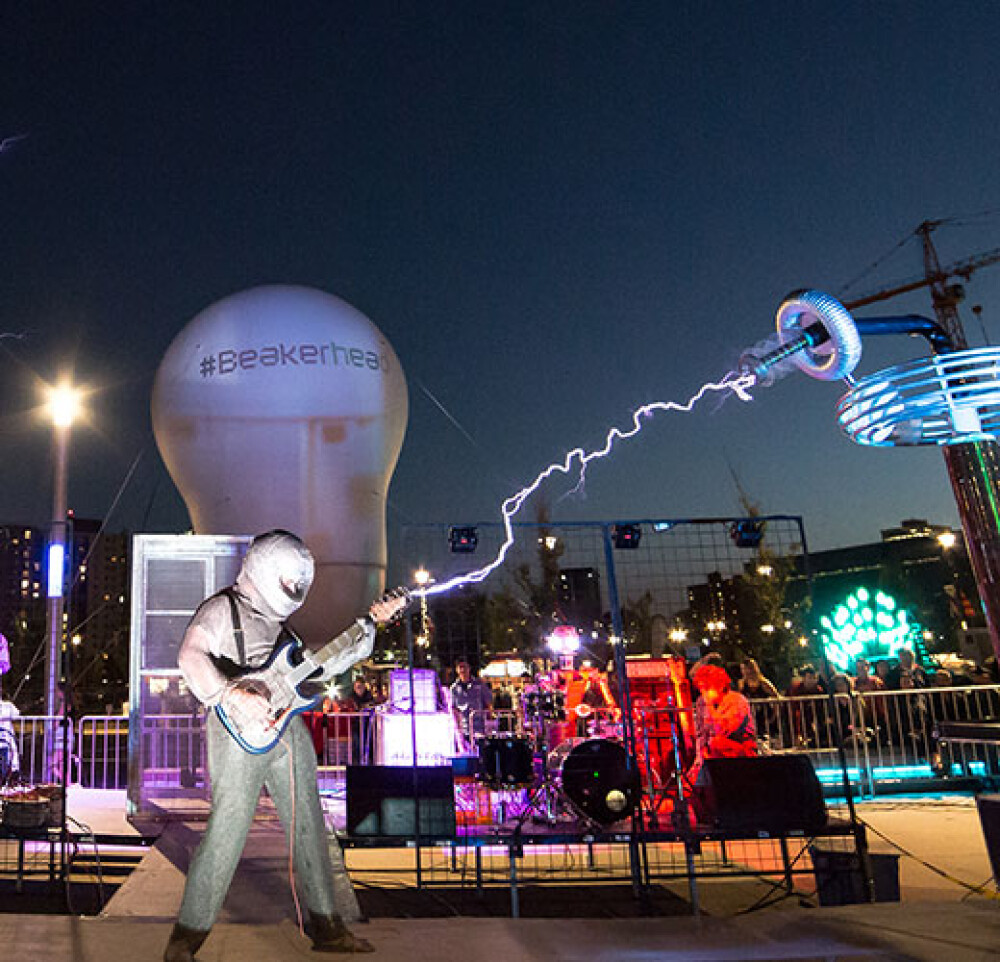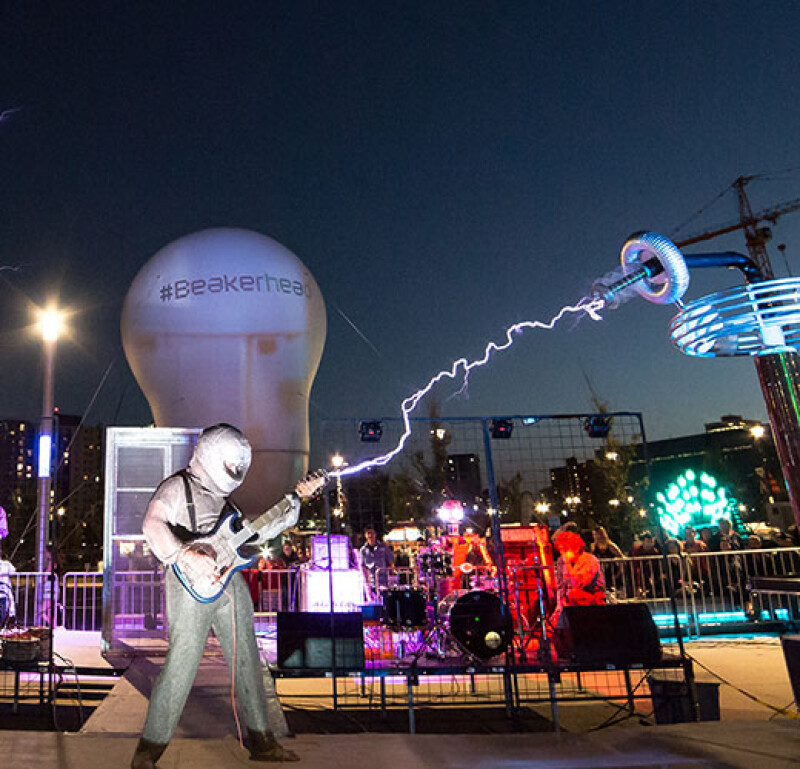 KEY DRIVERS

IN CALGARY'S
ECONOMIC STRATEGY
TALENT DRIVER
GOAL: HOME TO BRIGHT MINDS

PRIORITIES
Be a welcoming city where everyone can grow their careers.
Provide adaptive, future-focused learning opportunities that empower life-long skills development.
Attract people who want to make a difference, create solutions and change the world.
TRANSFORMATIONAL INITIATIVES
Work-Integrated-Learning

Micro-credentialling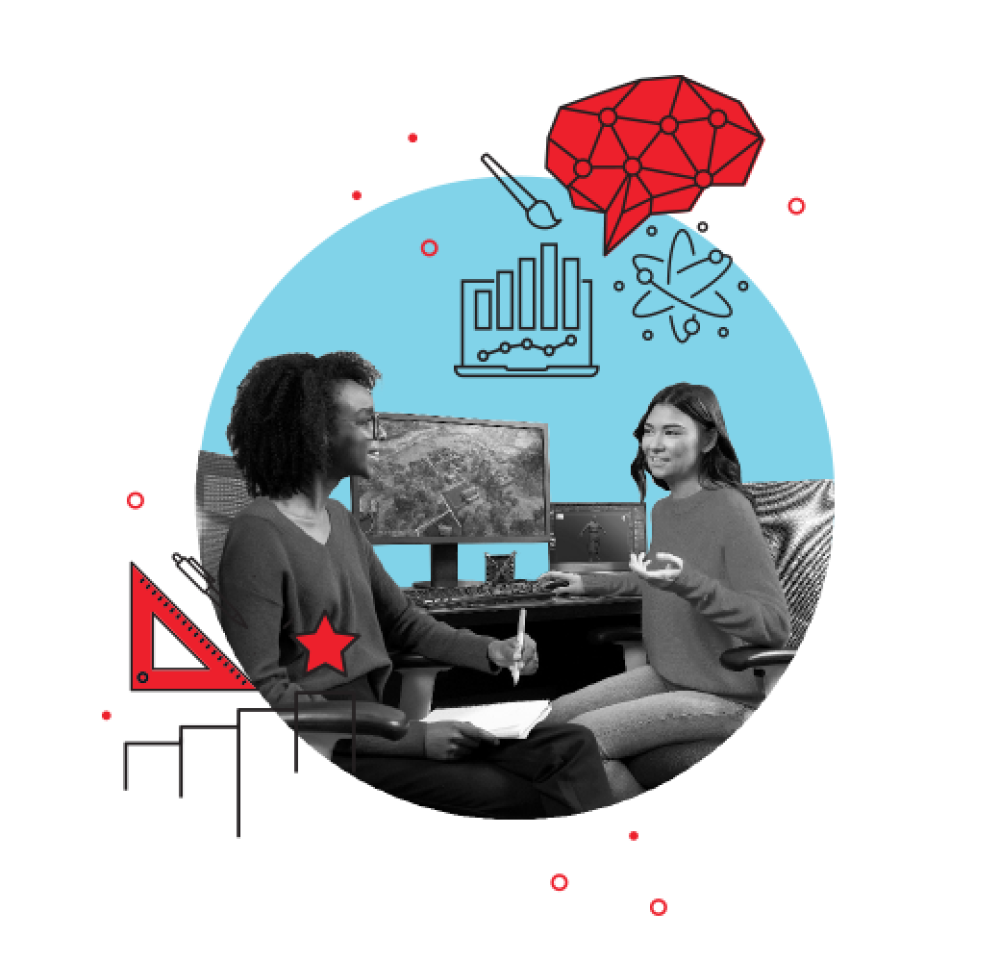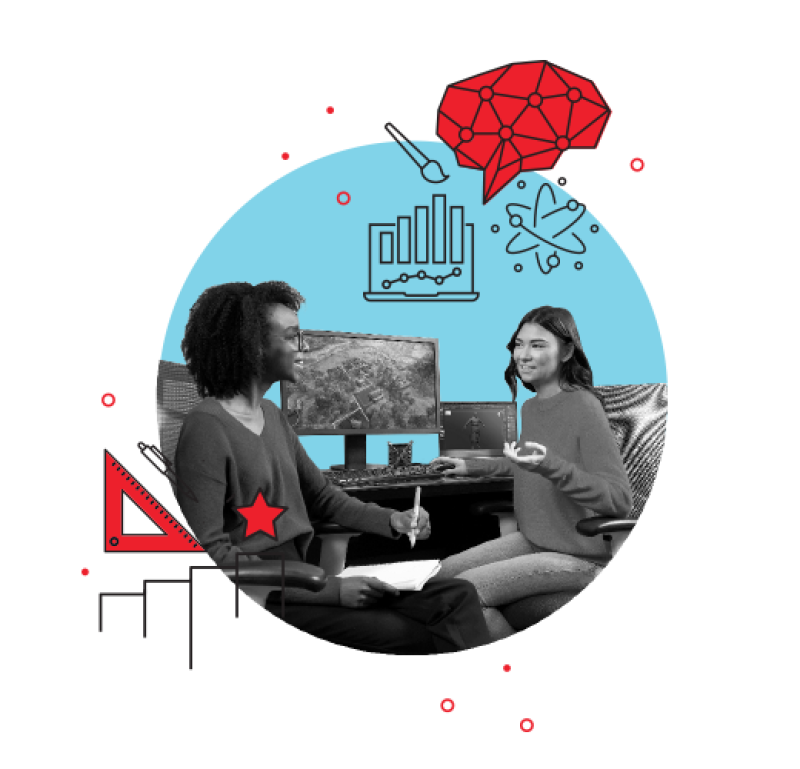 INNOVATION DRIVER
GOAL: A CREATIVE HUB


PRIORITIES
Build an environment where Calgary companies can accelerate and scale to compete globally.​
Be a magnet for innovative and creative thinkers by investing in development and attraction opportunities.
Accelerate real-world application of research and development through corporate investment and Post-Secondary Institution (PSI) collaboration.

TRANSFORMATIONAL INITIATIVES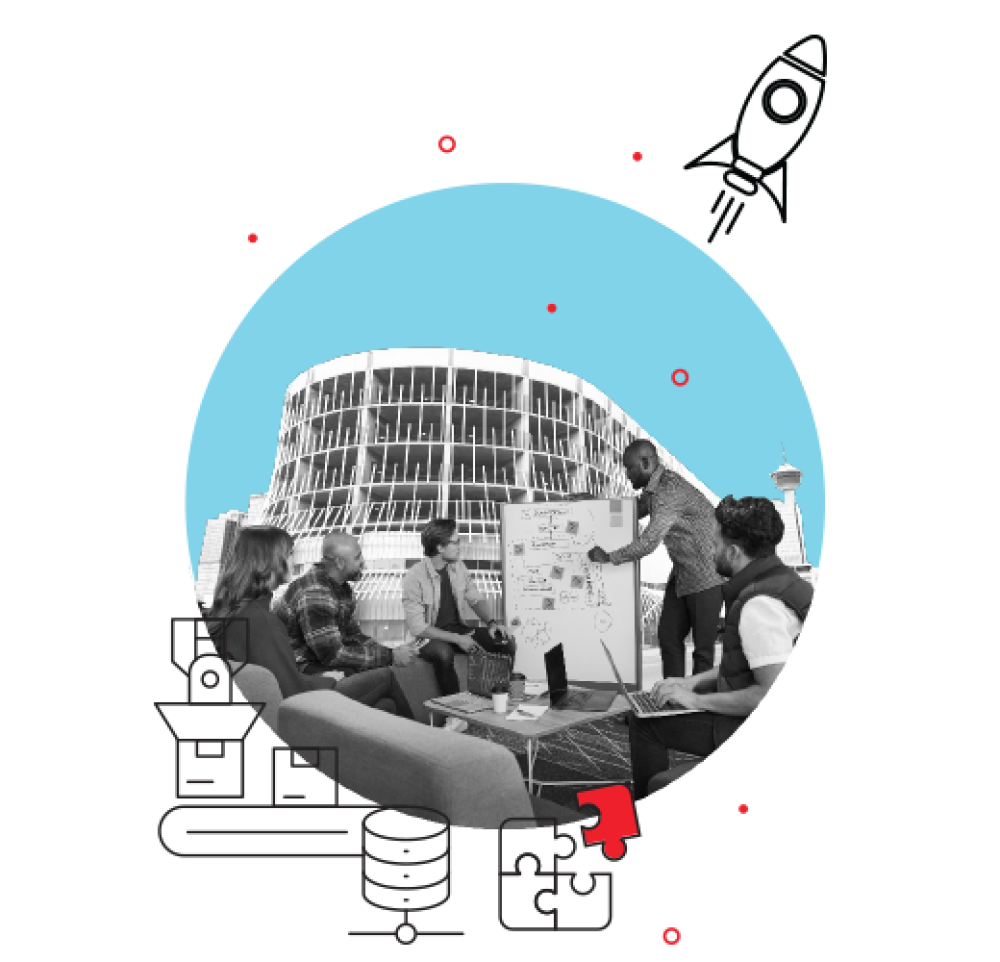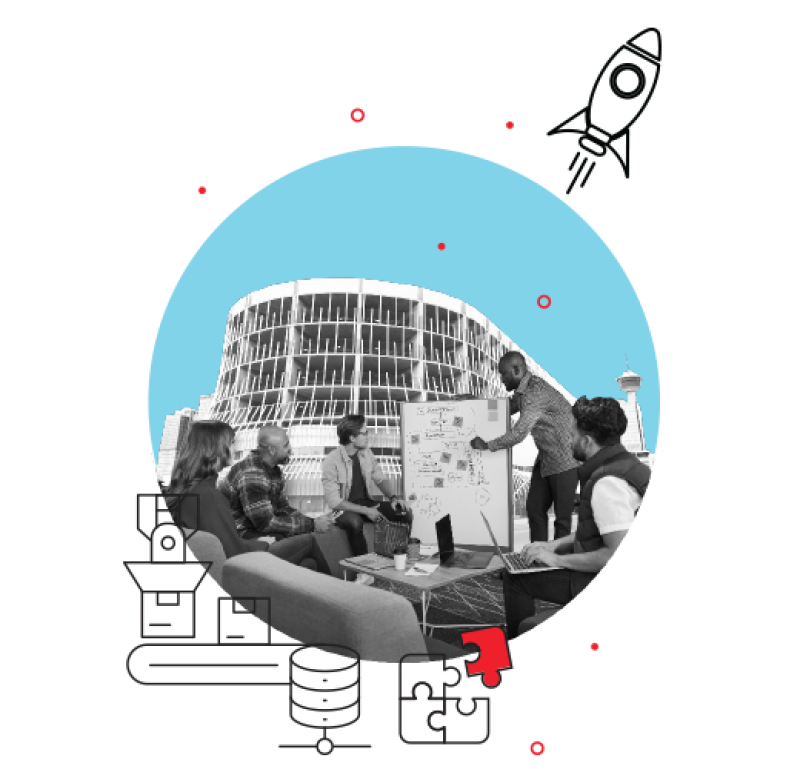 LIVABILITY DRIVER
GOAL: THE BEST PLACE TO BUILD A LIFE


PRIORITIES
Build a city with a net zero economy.

Create a city where everyone is welcome, safe and able to build a meaningful life.

Build vibrant, healthy and accessible communities. ​

Be known as an inviting city with year-round experiences for everyone to enjoy.

TRANSFORMATIONAL INITIATIVES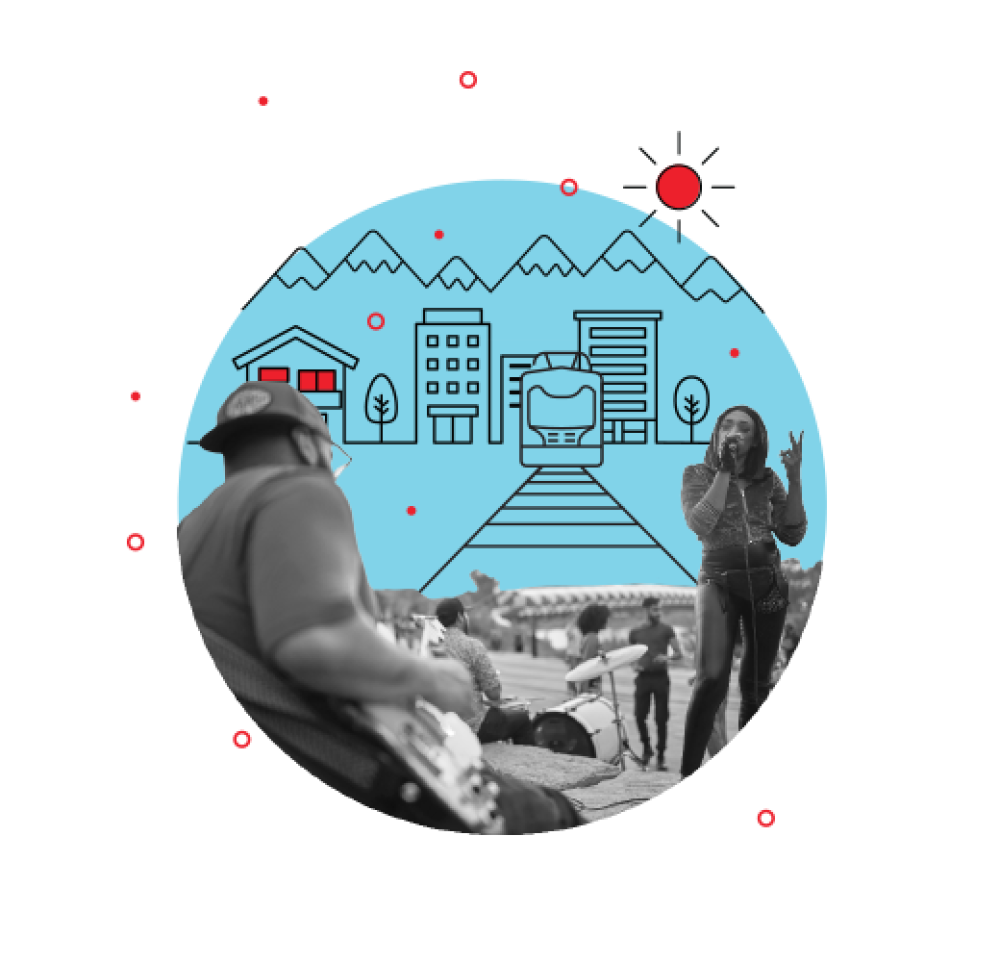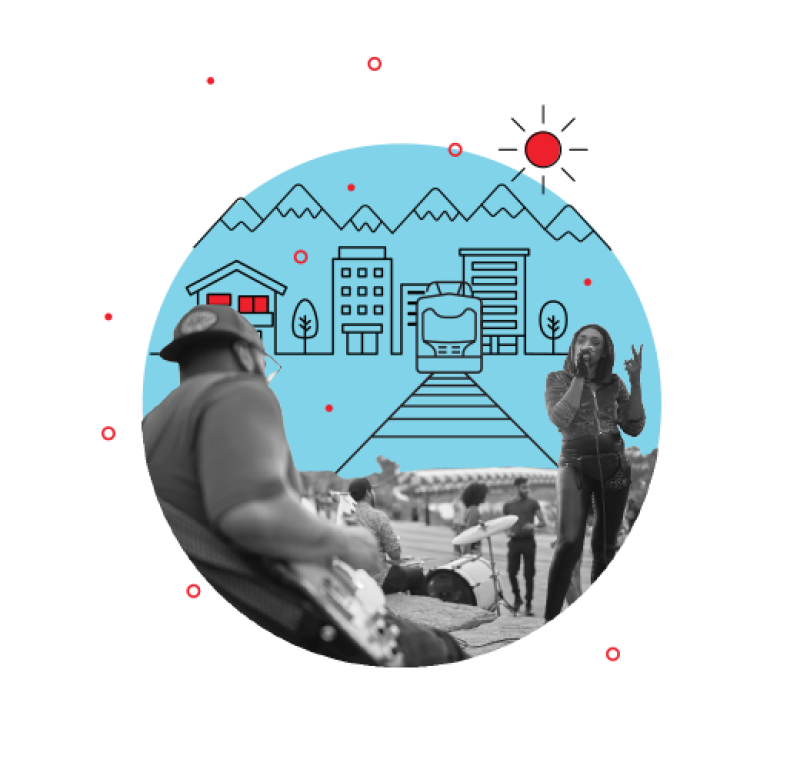 BUSINESS ENVIRONMENT DRIVER
GOAL: TOP LOCATION FOR BUSINESS


PRIORITIES
Build a globally and digitally connected city.

Be a place where businesses are encouraged to test and use technology and data to start, grow, and thrive.

Champion efficient and effective policies supporting business practices.

TRANSFORMATIONAL INITIATIVES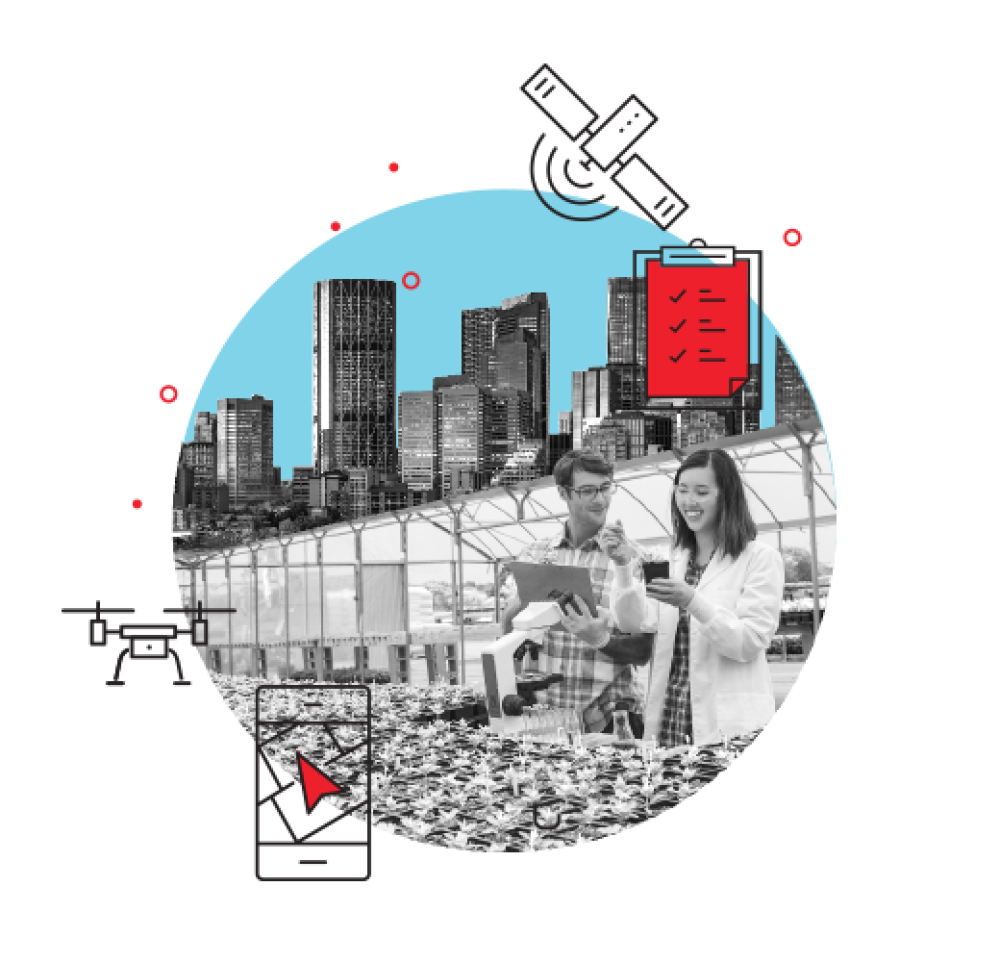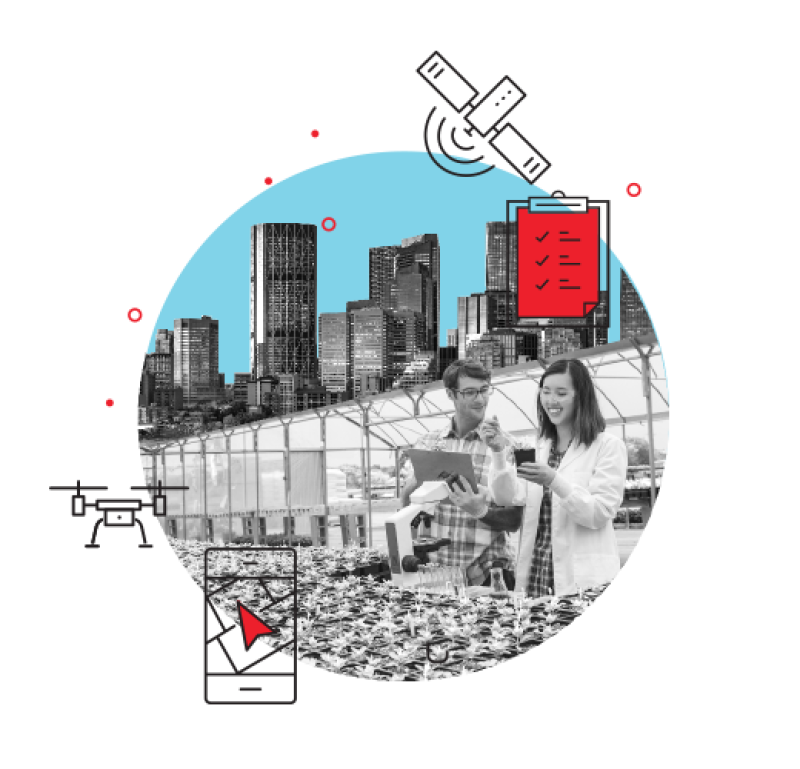 BRAND DRIVER
GOAL: AN ICONIC CITY


PRIORITIES
Demonstrate Calgary is a vibrant and inclusive community with a global perspective.
Tell a unified story to strengthen consistent and competitive identity here and everywhere.
Share Calgary's story as an ambitious city full of energy, optimism and opportunity.

TRANSFORMATIONAL INITIATIVES
Collaborative brand initiatives

Influencing reputation and perceptions

Unified storytelling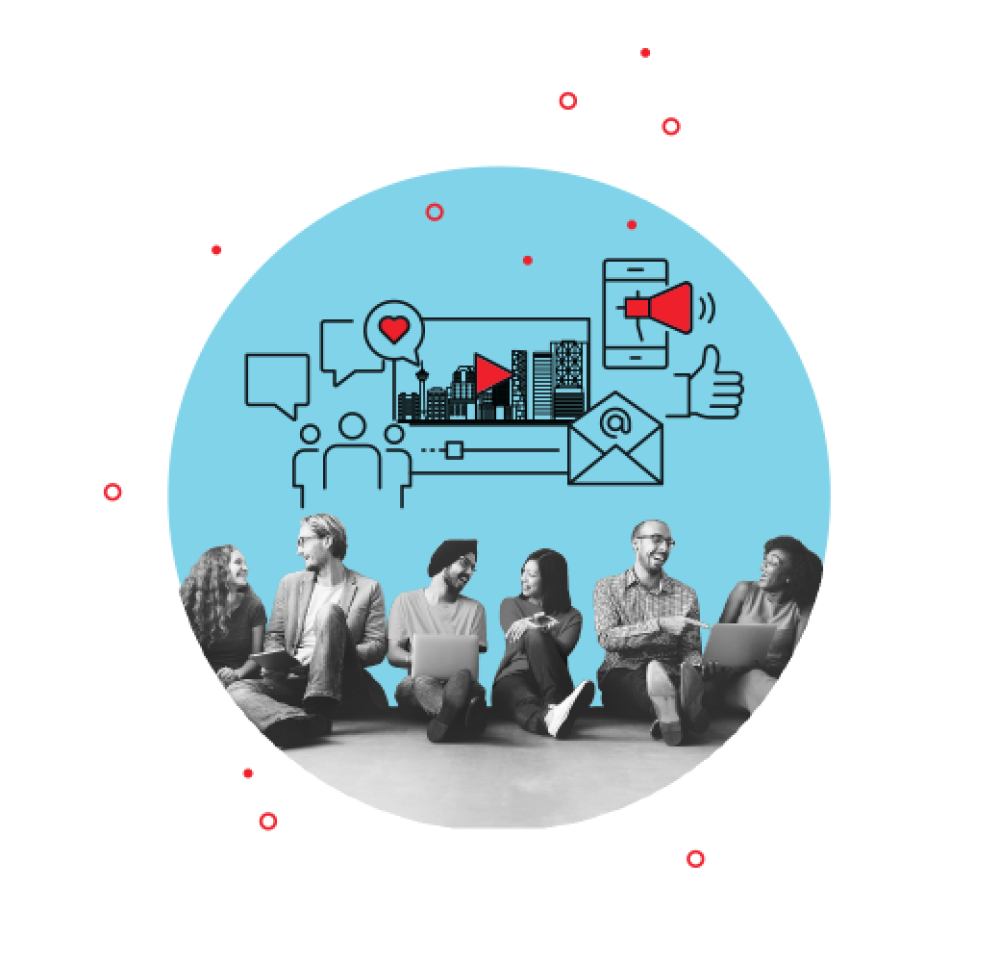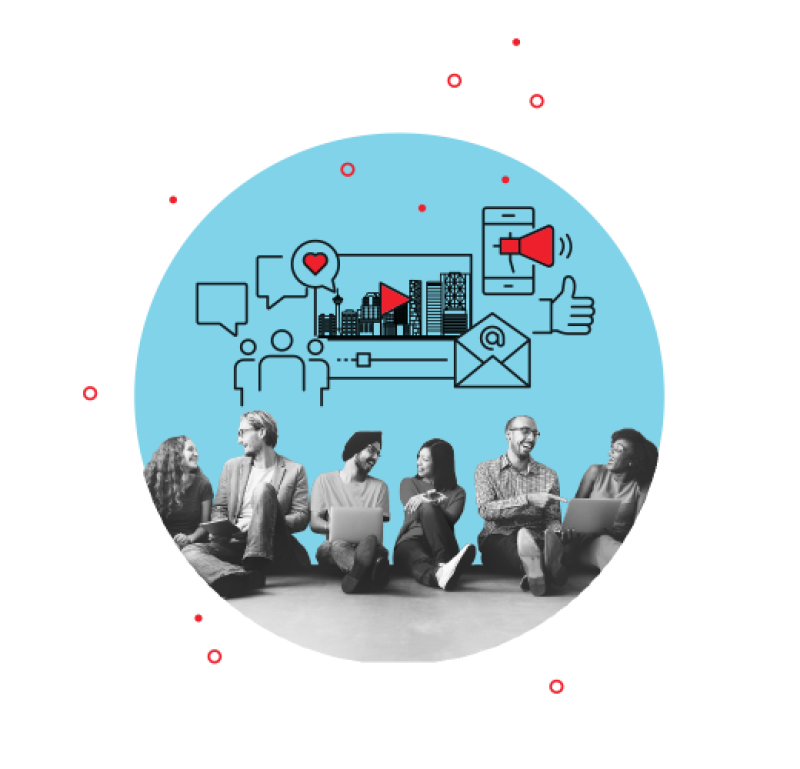 YOUR VOICE MATTERS, CALGARY
As the community's economic strategy, Calgary in the New Economy evolves through continuous engagement with Calgarians. Share your insight and feedback on the right path forward for our city through this 5-minute survey.
HOW WILL YOU TRANSFORM CALGARY? ⬇️
Take Survey
CALGARY STORIES
See real-life examples of Calgary in the New Economy.
ECONOMIC DEVELOPMENT IS A COLLABORATIVE EFFORT AND ALL CALGARIANS PLAY A PART.
We are committed to supporting meaningful action towards Indigenous Reconciliation and the removal of systemic barriers to opportunity for Equity, Diversity and Inclusion.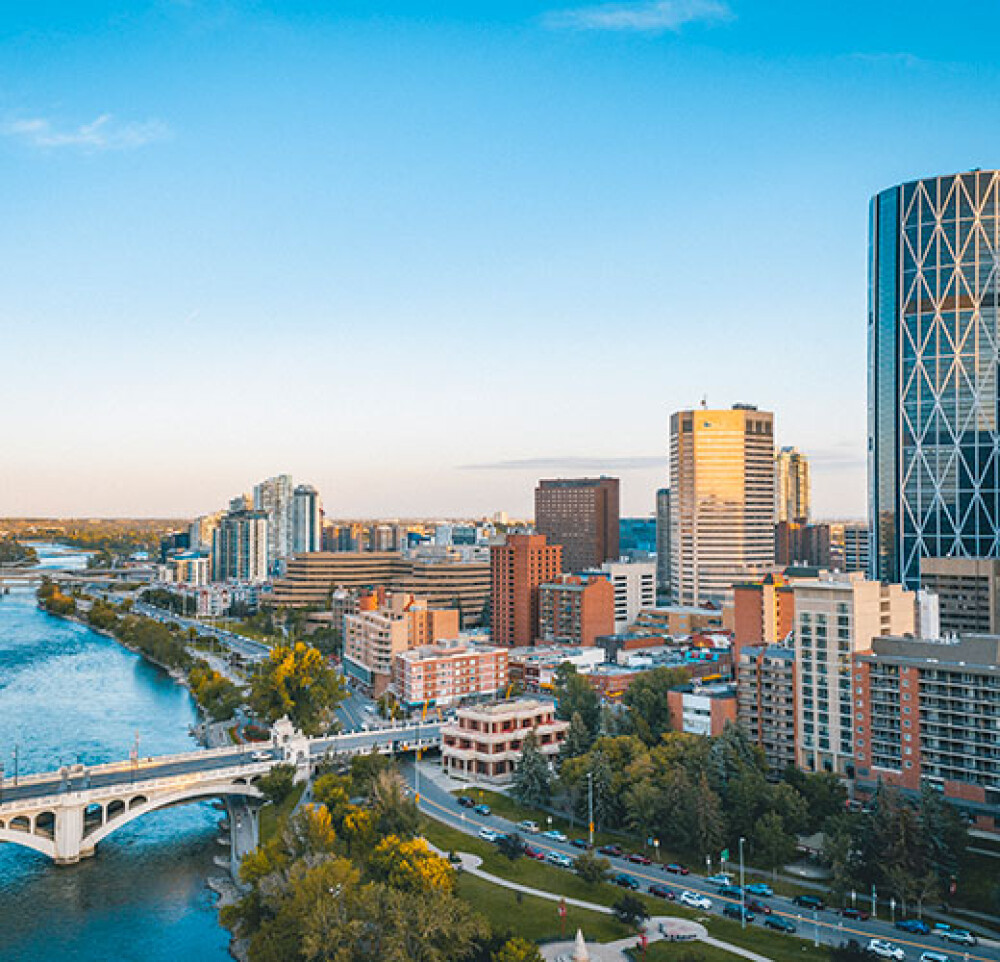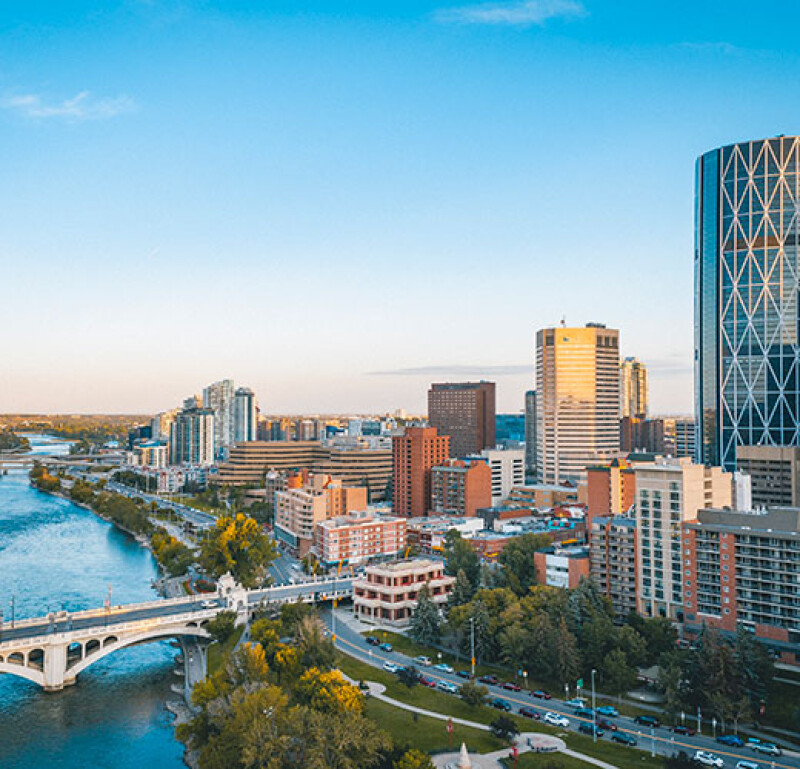 Let's connect
This is an exciting time to be in Calgary and we invite you to be part of the future.
Drop us a line